International & Institutional Banking provides smart, borderless solutions for our global institutional clients, and for our retail and business clients in the Asia Pacific region. We aim to be the best bank for clients who are dependent on trade or capital flows and around Asia Pacific, Australia and New Zealand no matter where they are located.
Business Performance Management
Led by Gilles Planté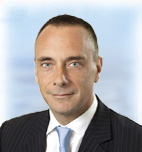 Gilles Planté
Deputy CEO, International & Institutional Banking
Australia and New Zealand Banking Group Limited
Level 22, Three Exchange Square
Central, Hong Kong
Gilles Planté is Deputy CEO, International & Institutional Banking (IIB) at ANZ. He is a member of ANZ's Management Board and the Chairman of the Board of ANZ Bank (China) Company Limited.
Gilles has responsibility to improve delivery to customers across all segments and geographies. This includes direct responsibility for Customer Strategy, Solutions & Execution, Marketing, Communications & Corporate Affairs, Economics & Research, Treasury and Asia Partnerships across the 33 markets where ANZ does business.
Gilles joined ANZ in 1997 after 10 years of financial markets experience in Paris, Tokyo, New York and Singapore; predominantly with Credit Suisse.
During his time at ANZ, Gilles has held a number of senior roles including most recently CEO Asia Pacific. He was previously the Global Head of Markets.
Gilles is a Member of the Boards of the Bank of Tianjin – one of ANZ's partnership banks in China, and AMMB Holdings Berhad - ANZ's partner in Malaysia.
Gilles holds a Master of Science from Ecole Spéciale de Méchanique et d'Electricité (ESME) in Paris. Gilles holds dual French and Australian citizenship and is currently based in Hong Kong.
International Banking
Focuses on servicing corporate relationships of various sizes and industries in each of the markets in which ANZ operates. International Banking is currently Co-Headed by Farhan Faruqui.
Led by Farhan Faruqui
Farhan Faruqui
CEO, International Banking
Australia and New Zealand Banking Group Limited
Level 22, Three Exchange Square
Central, Hong Kong
Farhan Faruqui is CEO of International Banking at ANZ, responsible for improving super regional connectivity amongst a diverse set of customers.
International Banking is International and Institutional Banking's largest business representing more than 17,000 customers across 33 markets. The Heads of International Banking in Australia and New Zealand as well as country CEOs in Asia, the Pacific, Europe, the Middle East and America report to Farhan.
Farhan is an international banker with deep experience in Asia. He joined ANZ in August 2014 after a 23 year career with Citigroup, based in Hong Kong, Eastern Europe, Africa and Pakistan.
With an impressive track record developing businesses across multiple geographies, Farhan has extensive experience developing global corporate banking relationships with customers.
He is currently resident in Hong Kong.
Global Markets & Loans
Global Markets & Loans delivers product solutions across foreign exchange, capital markets, fixed income, commodities, equities, as well as specialist research and risk management expertise.Global Loans is a lending business that supports clients who have a need for specialist loan structuring.
Led by Steve Bellotti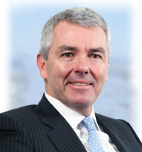 Steve Bellotti
Managing Director, Global Markets & Loans
Australia and New Zealand Banking Group Limited
2/20 Martin Place
Sydney, NSW 2000
Australia
Steve has global operational and strategic accountability for ANZ's Global Markets business.
He has worked in leadership roles in markets for 25 years across all asset classes, managing bonds, foreign exchange, rates, credit, equities, derivatives, sales and trading for Merrill Lynch in nine successive Managing Director positions over 13 years.
Steve has transformed and led large teams in many of his roles, and has a reputation for building high-performing, motivated teams which deliver strong results.
He has built a number of large complex capital markets operations for global banks, including Merrill Lynch and Dresdner Kleinwort in London, New York, Sydney, Hong Kong and Singapore.
Before ANZ, Steve's most recent roles included MD – Head of European Debt Trading and Sales, Derivatives, Debt Capital Markets and Structured Finance for Merrill Lynch, and MD – Global Head of Capital Markets for Dresdner Kleinwort Group. Originally from Queensland, Steve is married with two children, and moved back to Sydney from overseas to join ANZ in 2010.
Global Transaction Banking
Global Transaction Banking provides client solutions in deposits and daily cash management, including international requirements, trade and supply chain, electronic channels and clearing.
Led by Alan Huse
Alan Huse
Acting Managing Director, Global Transaction Banking
Australia and New Zealand Banking Group Limited
4/100 Queen Street
Melbourne, Victoria 3000
Australia
Alan Huse is the Acting Managing Director Global Transaction Banking. In this role, Alan has accountability for Transaction Baking products, channels and sales for all ANZ customer segments.
Alan has spent close to 30 years in banking, with a career spread over three employers (Continental Illinois from 1984-1989, Bank of America from 1990 to 2001 and ANZ since 2001) and three locations (London, Singapore and Melbourne).  
Alan's career has concentrated on Institutional and for the most part Relationship Banking.  He joined ANZ in May 2001 and after a few roles across the Relationship business in Melbourne he moved to Singapore in 2006 as Head of Regional Relationship Banking.  
Helping to shape this role in line with the new Super Regional Strategy, he then returned to Melbourne in August 2008 where he joined Transaction Banking as Head of Trade and Supply Chain Australia.  His role was expanded to include PCM Sales and the geography of NZ in January 2013.
Alan has an MA in Mathematics from Oxford University and is married to Cathy with whom they have four children.
Alan was appointed as Acting MD of Global Transaction Banking in April 2014.
Global Banking
Global Banking serves customers with complex requirements, defined by a need for access to delivery capabilities across multi-geographies and product capabilities in both flow and value products, including cash management, trade, capital markets and structured client solutions.
Led by Sameer Sawhney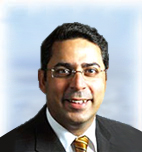 Sameer Sawhney
Managing Director, Global Banking
Australia and New Zealand Banking Group Limited
10 Collyer Quay
#30-00 Ocean Financial
Singapore
Sameer Sawhney is Managing Director, Global Banking at ANZ.
In this role, Sameer manages client relationships for the Global Banking segment. Global Banking covers both Corporate and Financial Institution clients which have a need for complex cross-border banking and capital markets solutions.  Providing specialised industry expertise ensures that clients receive customised solutions, enabling them to grow their businesses.
Sameer is also part of International and Institutional Banking Leadership Team and member of various leadership forums on Asset-Liability Management, Risk and Regulatory issues.
Prior to this, Sameer was Managing Director of Global Transaction Banking, where he was responsible for Transaction Banking products, Channels and Sales for all ANZ customer segments globally.
Since joining ANZ in 2008, Sameer has held senior roles in institutional banking with coverage across Asia Pacific, Europe & America.
Prior to ANZ, Sameer worked for Standard Chartered Bank for 12 years in various leadership roles within the Wholesale Banking division including Relationship Management, Transaction Banking and Capital Markets across various countries in Asia Pacific.
Sameer started his banking career with ANZ Grindlay's bank in India. Sameer has two decades of experience in the banking industry and is a Chartered Accountant by profession.
Retail Banking, Asia Pacific
Our Retail Banking Asia Pacific business operates in 21 markets; 9 countries in Asia and 12 countries in the Pacific. We offer a range of retail banking solutions including deposits, credit cards, loans, investments and insurance.
Led by Sanjoy Sen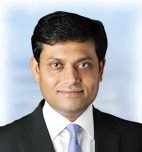 Sanjoy Sen
Managing Director, Retail Banking, Asia Pacific
Australia and New Zealand Banking Group Limited
10 Collyer Quay
Ocean Financial Centre, 
Singapore
Sanjoy Sen is Managing Director, Retail Banking Asia Pacific, for ANZ. Based in Singapore, he is responsible for building on ANZ's retail business momentum across 21 countries in Asia and the Pacific.
Bringing deep multi-market experience and knowledge along with significant leadership attributes to this role, Sanjoy's mandate is to develop stronger connectivity across markets to deliver products and services for customers with domestic and regional needs. A strong retail franchise across key markets in Asia Pacific is an important component of ANZ's super regional strategy. 
With more than 20 years of experience in the financial services industry, Sanjoy joined ANZ from Citigroup where he has held senior leadership roles spanning Business Management, Sales, Marketing, Credit and Risk. He has also worked in M&A execution and integration activities specific to retail banking. He was most recently Managing Director and Consumer Bank Head for the Middle East, Pakistan and North Africa. Prior to that, he was the Chief Operating Officer and Retail Banking Head for Citibank in China.
Sanjoy has a degree in Electronics Engineering and an MBA from the Indian Institute of Management where he was the Marketing Gold Medalist in 1990. He has done executive management training from Harvard Business School. He has served on the Advisory Board of the University of Dubai's School of Management.
Enablement
Rick Moscati - Acting Chief Financial Officer
Rick Moscati
Acting Chief Financial Officer
Australia and New Zealand Banking Group Limited
Level 9, 833 Collins Street
Melbourne VIC 3008
Rick Moscati is the Acting Chief Financial Officer for International & Institutional Banking.
Rick is responsible for the financial management and performance of the Group's banking businesses and partnership investments within the International & Institutional Banking Division.
Rick has been with ANZ since 1989. Prior to this role, Rick had been the Group Treasurer since December 2005.In his role as Group Treasurer Rick's major responsibilities included the funding, liquidity and capital position of the Group.  During the Global Financial Crisis Rick led major funding and capital raising initiatives for the Group including a Rights Issue and Share Placement Plans which raised $4.6bn in core equity. Rick also led ANZ as it became the first issuer of Covered Bonds by a major Australian Bank.  He was awarded the Into Magazine Treasurer of the Year in 2012
Prior to joining Group Treasury, Rick held numerous positions within the financial markets trading business gaining experience with both Interest Rate and Foreign Exchange derivatives.
Rick holds a Master of Applied Finance and a Bachelor of Applied Science in Mathematics.
Douglas F. Stolberg - Chief Risk Officer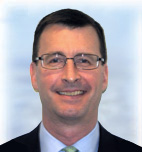 Douglas F. Stolberg
Chief Risk Officer
Australia and New Zealand Banking Group Limited
Level 22, Three Exchange Square,
Central, Hong Kong
Douglas F. Stolberg is Chief Risk Officer for International & Institutional Banking.  In this role, Doug is responsible for ensuring the effective implementation of ANZ's risk management framework while managing the local regulatory requirements and portfolio risks unique to the division.
Prior to his Risk appointment, Doug was the CEO and Head of Relationship Banking for America.
Doug joined ANZ Group in 2008, having spent the prior 17 years in a variety of senior leadership roles within HSBC's Global Banking organization in the U.S. and U.K.  More recent roles included: Global Sector Head - Consumer & Retail within HSBC's Corporate & Investment Bank; Head of Corporate & Institutional Banking - Americas.  He began his banking career within Citibank's Financial Institutions Group. 
Doug graduated with a BA in Economics and Biology from Middlebury College in Vermont. 
Sreeram Iyer - Chief Operating Officer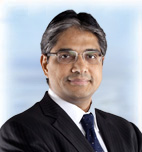 Sreeram Iyer
Chief Operating Officer, International & Institutional Banking
Australia and New Zealand Banking Group Limited
10 Collyer Quay
Ocean Financial Centre
Singapore.
Sreeram Iyer is the Chief Operating Officer for International & Institutional Banking.
In this role, Sreeram is responsible for supporting ANZ business priorities, generating value for customers by driving productivity and efficiency across Operations, Technology, Legal & Compliance, Property, Sourcing, Transformation and Major Programmes.
Sreeram brings more than 25 years of experience to ANZ, Including 18 years at Standard Chartered Bank with experience across diverse functions, disciplines and geographies.
Most recently, he was Regional Chief Operating Officer, India and South Asia, where he was responsible for Technology, Operations, Risk, Legal and Compliance, Property and Corporate Affairs. During his career, Sreeram has been instrumental in various integration initiatives and played a leadership role in creating global shared service centres.
Sreeram has an MBA from Henley Management College, UK and is a qualified CFA from the Chartered Financial Analysts Institute India, a Cost Management Accountant and a qualified Company Secretary. His first degree is a Bachelor of Commerce from Mumbai University. Sreeram is Honorary Trustee of Sight Savers International providing strategic guidance and leadership to their programme in India.
Anouk De Blieck - General Manager, Human Resources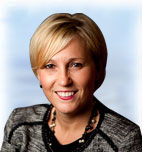 Anouk De Blieck
General Manager, Human Resources
Australia and New Zealand Banking Group Limited
Level 22 Three Exchange Square,
Central, Hong Kong.
Anouk De Blieck is the General Manager, Human Resources.
In this role, Anouk is responsible for delivering Human Resources strategies and initiatives to support the employment and development of the division's workforce and for ensuring that we have the right people and culture to deliver the division's growth aspirations.
Anouk joined ANZ in October 2010 as General Manager Human Resources Asia Pacific, Europe and America. Immediately prior to joining ANZ, she was Managing Director Human Resources for Citibank's CIS, Central and Eastern European business.
She spent 15 years with Citibank where she built an impressive career in numerous human resources and business leadership roles in Europe and North America.
Anouk holds a Bachelor of Arts in Pedagogy from College of Antwerp and a Human Resources certificate from Cornell University NY.