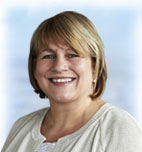 Chief Human Resources Officer
Australia and New Zealand Banking Group Limited
ANZ Centre
833 Collins Street
Docklands VIC 3008
Australia
Susie Babani joined ANZ in December 2007 as Chief Human Resources Officer.
As a key member of the ANZ Management team, Susie is responsible for delivering innovative HR strategies, programs and policies to support the employment and development of ANZ's 44,000 employees globally and ensuring ANZ has the right people and capabilities to deliver its super regional strategy.
Prior to joining ANZ, Susie worked for HSBC from 1989 to 2007 in England, China, Canada and the USA. From 2004, she was Chief Operating Officer, Global Resourcing, East Asia, where she was responsible for five business process offshoring sites in China, Malaysia and the Philippines, as well as compliance, communications and call centre strategy.
Previously, Susie was Executive Vice President, Human Resources, based in New York where she led the HR function for North America. A key focus area during that period was building a strong diversity culture within the organisation as well as a variety of due diligence and post acquisition integration activities.
As Global Head of HR, HSBC Asset Management, Susie led a virtual HR team across three continents and seven countries. She also served as Senior Vice President Human Resources, HSBC Bank Canada and Head of Human Resources, HSBC Offshore, based in Jersey, Channel Islands.
Prior to joining HSBC, Susie worked in both generalist and compensation roles in the engineering, financial services and retail sectors.
Susie was educated in the UK and has a Post Graduate Diploma in Management Studies.
Susie enjoys travel, theatre, museums, art and music.
Last updated: March 2010
Key dates
December 2007
Joined ANZ as Chief Human Resources Officer
March 2007
Appointed Global Head of HR
HSBC Insurance
2004 - 2007
Chief Operating Officer, Global Resourcing
HSBC Group (East Asia)
2000 - 2004
Executive Vice President
HSBC Bank USA
1998 - 2000
Global Head of HR
HSBC Asset Management
1995 - 1998
Senior Vice President HR
HSBC Bank Canada
1989 - 1995
Various HR roles with HSBC