MSc, BA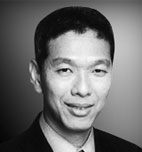 Independent Non-Executive Director
Non-Executive Director since February 2009. Mr Lee is a member of the Risk Committee, Technology Committee and Human Resources Committee.
Skills, experience and expertise
Mr Lee has considerable knowledge of and operating experience in Asia. He has a background in engineering and brings to the Board his international business and management experience across a wide range of sectors including telecommunications, food and beverages, properties, publishing and printing, financial services, education, civil aviation and land transport.
Current Directorships
Chairman: Civil Aviation Authority of Singapore (from 2009), The Islamic Bank of Asia Limited (from 2012, Director from 2007) and General Atlantic Singapore Fund Pte Ltd (from 2013).
Director: Singapore Exchange Limited (from 2004), Caldecott Inc. (from 2013) and Kwa Geok Choo Pte Ltd (from 1979).
Member: Governing Board of Lee Kuan Yew School of Public Policy (from 2005) and Rolls Royce International Advisory Council (from 2007).
Special Adviser: General Atlantic (from 2013).
Consultant: Capital International Inc Advisory Board (from 2007).
President: INSEAD South East Asia Council (from 2013).
Former Directorships include
Former Chairman: Republic Polytechnic (2002-2009) and Fraser & Neave, Limited (2007-2013).
Former Member: Merrill Lynch PacRim Advisory Council (2007–2010).
Former Chief Executive Officer: Singapore Telecommunications Limited (1995-2007).
Age: 56. Residence: Singapore.