B Com, LLB, FAICD(LIFE), FCPA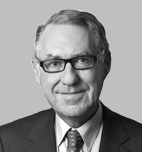 Independent Non-Executive Director
Non-Executive Director since February 2014. Mr Gonski is a member of all Board Committees.
Skills, experience and expertise
Mr Gonski is one of Australia's most respected business leaders and company directors with business experience in Australia and Asia, and a broad range of involvement with the government, education and community sectors.  Mr Gonski served previously as a Director on the ANZ Board from 2002 to 2007, and will succeed Mr John Morschel as Chairman in May 2014.
Current Directorships
Chairman/President: Coca-Cola Amatil Limited (from 2001, Director from 1997), Ingeus Limited (from 2009), The University of New South Wales Foundation Limited (from 2005, Director from 1999), National E-Health Transition Authority Ltd (from 2008) and Sydney Theatre Company Ltd (from 2010).
Director/Member: Singapore Telecommunications Limited (from 2013), Infrastructure NSW (from 2011), Australian Philanthropic Services Limited (from 2012), ASIC External Advisory Panel (from 2013) and Lowy Institute for International Policy (from 2012).
Chancellor: University of New South Wales Council (from 2005).
Former Directorships include
Former Chairman: Guardians of the Future Fund of Australia (2012-2014), Investec Bank (Australia) Limited (2002-2014), Swiss Re Life & Health Australia Limited (2011-2014), Investec Holdings Australia Limited (2002-2014), Federal Government Review Panel of Funding for Schooling (The Gonski Review) (2011-2012), Advisory Committee to the NSW Government Commission of Audit (2011-2012) and ASX Limited (2008-2012, Director from 2007).
Former Director: Investec Property Limited (2005-2014), Singapore Airlines Limited (2006-2012) and Westfield Holdings Limited (1985–2011).
Former Consultant: Morgan Stanley Australia Limited (1997-2012).
Age: 60. Residence: Sydney.