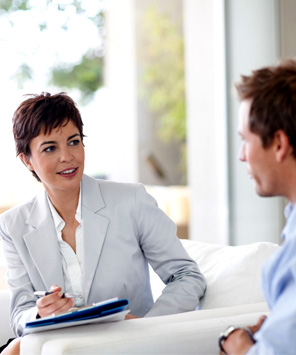 Before you apply

Customer Connect
Call 1800 252 845
9am - 6pm (AEST),
Monday to Friday

Find a Financial Counsellor
Call 1800 007 007
Do you want to find a local Financial Counsellor?
Before you apply
Make sure you take a look at our your options before applying for assistance. It may save you time and effort.
If you're still unsure, contact our dedicated hardship team, Customer Connect. Our team will seek to understand your situation before discussing the options to hopefully get you back on your feet.
However, please be mindful that assistance from Customer Connect isn't always right for everyone. If your financial situation has changed permanently, or you're unlikely to maintain repayments over a medium to long-term, you may wish to ask for advice from a Financial Counsellor. Financial Counsellors are independent debt specialists, working in the community, who provide a free service to people experiencing financial difficulties.

Contact a Financial Counsellor today on 1800 007 007.
ANZ LifeGuides
We understand that our customers are constantly moving between different life events and stages, and when something changes, there is often an associated financial need.
The ANZ LifeGuides have been developed to help you navigate your way through these important life events and are a great way to find the support you may need.
Education
Support
Moving Forward
Practical tips for everyday saving.
My future is Australia's career information and exploration service including tips if you are facing redundancy or need help finding a job.
For commercial customers
The ATO provides free seminars and workshops for small business.
The Australian Taxation Office has created a business assessment tool. It is designed to assist businesses and tax agents to determine if a business is viable. There is also an extensive list of definitions for business and financial terminology.
The Australian Government has established the Small Business Support Line to provide one-on-one financial support.
Call 1800 777 275 from 8am–8pm Mon-Fri (AEST/AEDT).