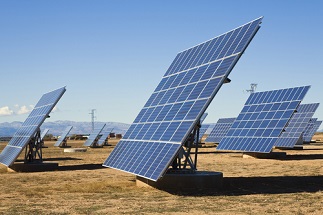 Contributing to a lower carbon future
We recently launched our first 'green' bond, raising A$600 million, the largest climate related bond by an Australian issuer.
Our 5 year fixed rate A$600 million bond will finance a portfolio of loans that directly contribute to developing lower carbon industries, technologies and practices. Proceeds will also be allocated for investment in future 'green' projects.
Assets in the bond comprise loans to renewable energy generation projects and Green Star rated commercial property buildings in Australia, New Zealand and parts of Asia. The bond has been certified by the Climate Bonds Initiative – a not-for-profit organisation promoting large-scale investments contributing towards the transition to a lower carbon economy.
Our Global Head of Debt Syndicate Paul White said: "Strong demand from a diverse spectrum of investors for this transaction highlights the growing number of sustainable and ethical mandates within the institutional investment community. We expect the green bond market will continue to grow, as issuers look to tap the significant liquidity available."
© Australia and New Zealand Banking Group Limited (ANZ) 2015 ABN 11 005 357 522.