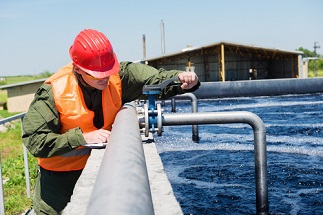 Partnering with the Australian Water Association
We have entered into a partnership to help improve the management of water resources in our South East Asia markets. Safe drinking water and waste water treatment are key public health issues in many regional markets.
The partnership with the Australian Water Association (AWA) will enable us to share our expertise in infrastructure and public-private partnership (PPP) financing with AWA's South East Asia members. AWA's programs focus on knowledge sharing, capacity building, trade and investment initiatives and strengthening project governance in India, Indonesia and Vietnam.
AWA Chief Executive, Jonathan McKeown, said: "Australia's water sector has much to offer our regional neighbours to enable sustainable urban and rural growth and economic productivity. Our collaboration with ANZ will support the institutional strengthening necessary for improved performance of water and wastewater services and support government objectives for transitioning Asian countries towards a more market-orientated water sector."
AWA is Australia's peak water organisation for sustainable water management. AWA's coverage extends into Asia including Indonesia, Vietnam, India, Thailand, Singapore, China, Malaysia, Cambodia, Hong Kong and Korea.
© Australia and New Zealand Banking Group Limited (ANZ) 2015 ABN 11 005 357 522.