MSc, BA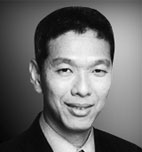 Independent Non-Executive Director
Non-executive director since February 2009. Mr Lee is a member of the Risk Committee, the Technology Committee and Human Resources Committee.
Skills, experience and expertise
Mr Lee is one of Asia's most respected business leaders and has considerable knowledge of the region. He has a background in engineering and brings to the Board his international business and management experience across a wide range of sectors including food and beverages, properties, publishing and printing, telecommunications, financial services, education, civil aviation and land transport.
Current Directorships
Chairman: The Islamic Bank of Asia Limited (from 2012, Director 2007-2012), General Atlantic Singapore Fund Pte Ltd (from 2013) and Civil Aviation Authority of Singapore (from 2009).
Director: Singapore Exchange Limited (from 2004) and Kwa Geok Choo Pte Ltd (from 1979).
Member: Governing Board of Lee Kuan Yew School of Public Policy (from 2005) and Rolls Royce International Advisory Council (from 2007).
Consultant: Capital International Inc Advisory Board (from 2007).
Special Advisor: General Atlantic Singapore Fund Pte Ltd (from 2013).
Former Directorships include
Former Chairman: Fraser & Neave, Limited (2007-2013), Republic Polytechnic (2002-2009) and Asia Pacific Investments Pte Ltd (Chairman 2012, Director 2009-2012).
Former Chief Executive Officer: Singapore Telecommunications Limited (1995-2007).
Former Director: L & L Services Pte Ltd (2004-2008), SingTel Optus Pty Limited (2002-2007), Singapore Post Limited (1995-2007) and Board of INSEAD (1999-2007).
Former Member: Textron International Advisory Council (1999-2008) and Merrill Lynch PacRim Advisory Council (2007-2010).
Age: 54 Residence: Singapore.